Hunterdon County Promotions
Cephalo Roofing is a well known roofing company serving New Jersey and the surrounding areas. Our services include: Roofing, Gutters, Chimney, Roof Installation, Roofing Replacement, Roof Repair, Gutter Repair.
Free Estimate, Best Quality Shingles, Warranty for all the jobs
Since we have 13 years of experience, we provide different options in roofing solutions like Shingles. We are well known for our flawless roofing solutions at a competitive price. Whether you require to install a new roof or to repair your old one, don't worry. Our skilled and trained roofing technicians make sure that the job is done perfectly and at the right time.
Garden State recognizes us as one of the Best roofing contractors.
The team values the costumers  and we understand their needs. That's why we have the best roofing experts to provide quality and reliable roofing service.
Providing 24-Hour Emergency Roofing Repair or Replacement.
To keep your home or business safe from wind, sun, rain and storms you can turn to Cephalo Roofing. The roofing contractor that New Jersey trusts for full service roof repairs, replacement and restoration.
Our loyal costumers have given us positive feedback because of our serving to the New Jersey community. This is also a result of the fact that we share the same core values as you.
Residential Roofing Services:
Roofing Replacement, Roofing Repair, Roofing Installation
---
Gutter Replacement, Gutter Repair, All Seamless
Gutter Cleaning, Dounspouts, Leafguards all types
---
Skylight Installation, Skylight Repair, Flat Roofs,
Power Vent Installation, Ritch-vents,
Vent Pipes replacement & repairs Missing Shingles
---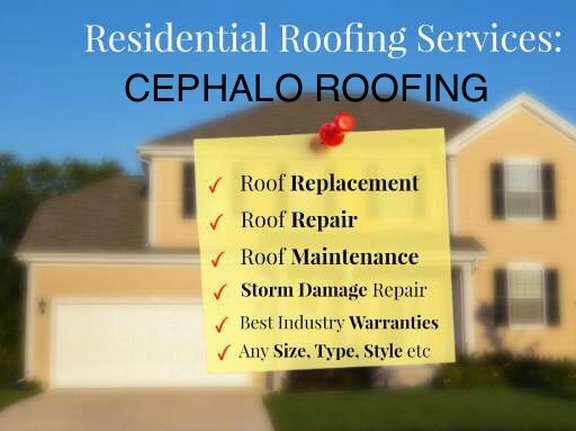 Fill Out The Form Below To Request A FREE ESTIMATE
Areas We Serve in New Jersey
At Cephalo Roofing, we are a leading provider of roofing services in New Jersey, offering full-service solutions for residents in all of the surrounding communities. Whether you are looking for help with roofing repair, or you need a full roof replacement, our team is here to provide the ongoing support you need.
Not only do we offer quality roof replacements and roof installation, but our team is also skilled with siding, gutters, and replacement windows. We are committed to quality work that protects your home for many years, using a combination of top-notch materials and skilled craftsmen.
Northern New Jersey Overview
In Northern New Jersey, we experience beautiful, dynamic weather throughout the year. Is your home built to withstand these changing temperatures and conditions? Through the heat of the summer and the snow in the winter, you need to be sure that the roofing system and windows will hold up.
If you are a homeowner or business owner in New Jersey, then you likely have a network of connections for providers and services that are needed. Our team is here to assist with exterior renovations for your home, with a strong focus on roofing services in New Jersey. We offer services for residential roofing including roof maintenance, full roof replacement, and more.
Roofing services in New Jersey are important because the roof offers the first line of defense against rain, snow, and windows. When you choose cephalo Roofing for the installation, you can be confident knowing that the design will be built to last.
Counties We Service
At Cephalo Roofing, we serve residential properties in all of the surrounding counties. No job is too large or too small for our installation crew! If you need roofing repair or replacement, then don't hesitate to call us for a consultation.
Rest assured knowing that our team is certified and insured to work on projects in these counties and communities. We work hard to ensure the safety and quality results you deserve.
Our roofing services are available in the following counties:
If you need repair or installation services, then you are welcome to call us to discuss the project. We're happy to answer your questions over the phone. At Cephalo Roofing we also offer a complimentary consultation for every customer, giving you a chance to explore the options and find the solutions that will work best for your needs.
Reach out to us to schedule a time to meet on-site. We will come to your home or office, complete a thorough inspection, then provide information and recommendations. Through this process, our goal is to educate our customers in a no-pressure environment. You can talk about the project without feeling like our team is pushing you into the sale. Our goal is to build a relationship with each customer, creating a comfortable situation where you can move forward when the timing is right for your needs.
roofing, roofing companies near me, roofers near me, roof repair near me, roof repair
Roofing Services in New Jersey
What roofing services in New Jersey are needed for your property? The recommendations will depend on the age and quality of your current roof. Sometimes, it makes sense to stick with repairs to extend the life of the current materials. But, if the roof is old and wearing down, then you might be better off investing in a full roof replacement.
At Cephalo Roofing we partner with homeowners to talk about their options. Through this process, you can learn about the pros and cons of both repairs and full roof replacement. If you decide to move forward to have a new roof installed, you can feel good knowing that our team maintains high standards to protect the quality of your home.
It doesn't matter if you need roofing repairs or the roof replaced – we are here to provide the full support you need through every stage of the project. We are committed to the satisfaction of every customer, which is why our team offers a personalized plan for each project.
Our Value Proposition
When you choose Cephalo Roofing you can expect top-notch results for every shingle that is placed. We are committed to maintaining the highest levels of quality. By focusing on our value proposition for every client, we can build life-long relationships in the community.
When you are choosing a roofing contractor, it's important that you are working with a team you can trust. Our crew is well-trained in all aspects of roofing services involving roof solutions for every type of home and business – including asphalt shingle installation, flat roof installation, and more.
Contact Us Today!
At Cephalo Roofing, our mission is to protect the quality of your property with services that optimize the function and overall style of the building as well. By partnering with our customers, we can create customized designs that upgrade the exterior of your home. You have the flexibility to choose quality products as well as different material and style options to give your home a facelift.
We focus on customer service with a strong commitment to providing excellent products and quality workmanship on every project. Ultimately, our goal is to ensure that our customers are highly satisfied with the results that we deliver. If you need roofing services in New Jersey, then Cephalo Roofing team to call. Contact us right away to schedule a consultation. You can book an on-site appointment. Or, use our online contact so one of our team members can reach out to discuss your needs. We're here to help!